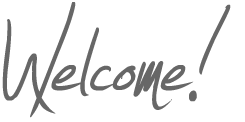 Welcome to Chiang Mai Jungle Trekking. My name is Toto
I was born in a small Lisu village in the beautiful Chiang Dao Forest and, for 25 years, I regularly take small groups back to my traditional Hill Tribe home to experience the true jungle life _ staying in real tribal huts, with real tribal people, eating real tribal food cooking using the traditional methods I fondly remember as a village child.
As well as our jungle trekking adventures, we operate a wonderful elephant sanctuary, dedicated to the care and preservation of these amazing, intelligent and loveable giants of the jungle.
Based on our 25 years of experience and our unique hill tribe relationships, we have carefully created a variety of choices that we know will more than fulfill your expectations.
We invite you to click……
Toto's Elephant Sanctuary. We offer you a range of wonderful and unique experiences that you will never forget and will want to share with your friends. Observe the elephants in their natural environment, feeding and caring for their young and if you wish, go trekking through the rainforest. Get close to these amazing creatures but in an ethical and eco-friendly manner.
Chiangmai Elephant Land, good location for elephants on which to roam, rich forests to enjoy, beautiful waterfalls and rivers in which to bathe and relax, and provision of organic, natural foods.